What is a knee arthroplasty?
Knee arthroplasty is an excellent treatment for knee arthritis.  Knee arthritis occurs as the smooth cartilage within the knee wears down over time. Cartilage is important to the function of the knee because it reduces friction,  providing a cushion for the knee joint.  When cartilage is severely damaged, it may be time to consider a knee replacement.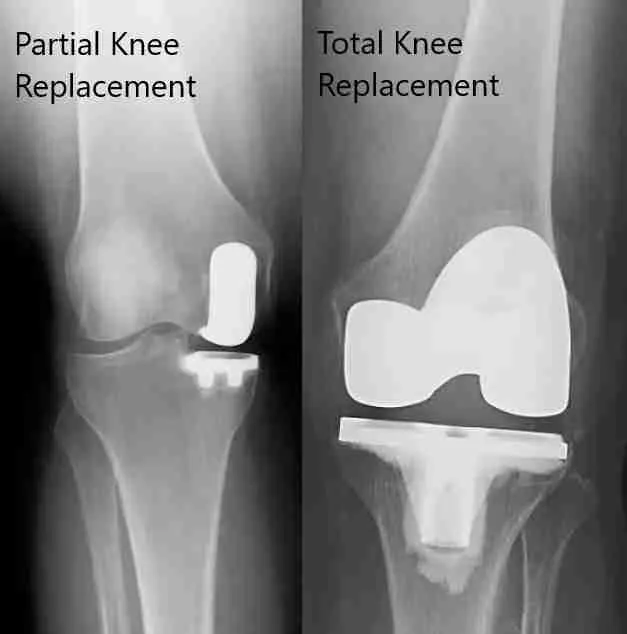 What are the different kinds of knee replacements?
There are two kinds of knee replacements- partial knee arthroplasty and total knee arthroplasty. Total knee replacements are operations that requires resurfacing the entire knee. Partial knee replacements involve only replacement of the arthritic part of the joint. There are three compartments within the knee – medial (inside the knee), lateral (outside the knee) and patellofemoral (under the kneecap). The most common area of degeneration is under the  medial compartment of the knee.
What is a Total Knee Replacement?
Total knee arthroplasty or total knee replacement has the longest track record and has a lower rate of revision surgery, or need for repeat surgery. In a total knee replacement, your surgeon has the ability to correct for deformity from arthritis or prior trauma. Patients with severe arthritis to more than one compartment of their knee, a history of inflammatory or post-traumatic arthritis are excellent candidates for a total knee replacement.
What is a Partial Knee Replacement?
Partial knee replacements, or unicondylar knee replacements are becoming more common as surgical techniques and prosthesis design have improved. Patients with only one arthritic compartment will have a smaller procedure where we can resurface only the arthritic portion. This procedure requires a smaller incision and have less blood loss. As a result, patients have a lower rate of early complications. Any of the three compartments of the knee can be individually resurfaced. Partial knee replacements are often able to go home from the hospital on the same day. As a result, patients are able to recover faster with a quicker return to normal activity. Overall, patients have an increased range of motion and greater satisfaction with the outcome.
Which implant is best for me?
In conclusion, when deciding upon which type of knee replacement is appropriate to you, it is important that you talk with your physician. It is also important to work with a surgeon who has experience in the area of partial knee replacements.
As a fellowship-trained joint reconstruction surgeon, I commonly see complex knee problems of all types including patients who have had past trauma, poor outcomes from previous surgery, infection, rheumatoid arthritis or childhood diseases. In addition, fellowship training provides the tools and knowledge to best evaluate patients to appropriately select patients for a total knee or a partial knee replacement.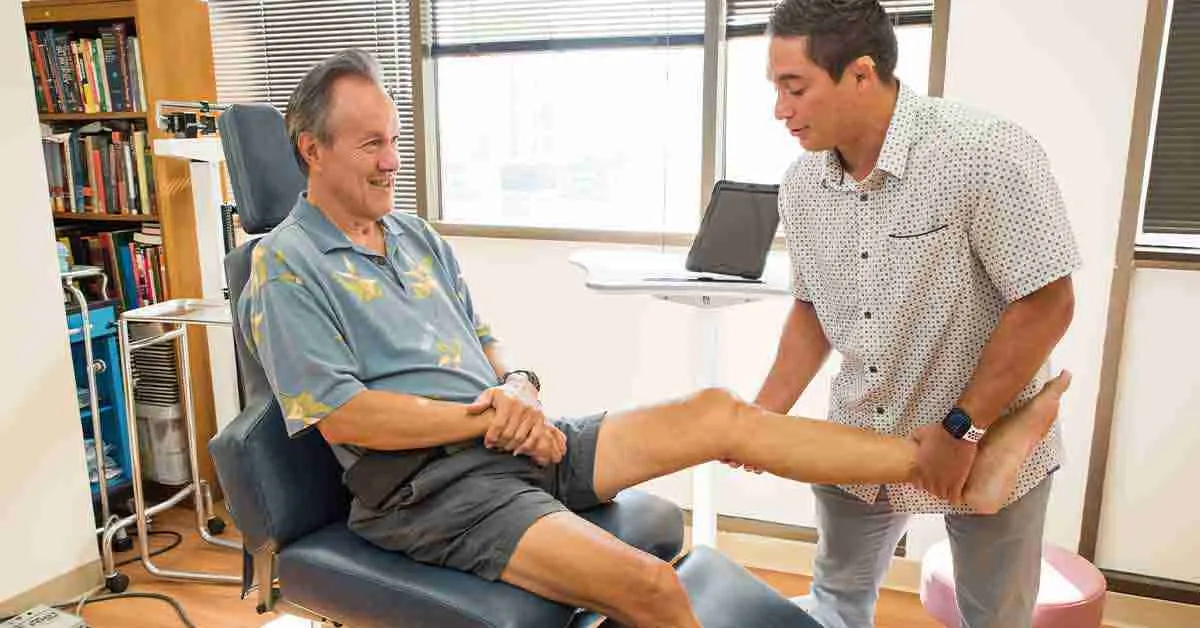 Frequently Asked Questions about Partial Knee Replacement
(FAQ)
How long does a partial knee replacement last?
Paul Norio Morton, MD
2021-02-28T18:08:24-10:00
Partial knee replacements that are done for the right reasons can last a lifetime. Patients who are heavier, have a higher activity level, or have arthritis in other areas of their knee are at a higher risk for failure. At 10 years, 90% of partial knees done with historical techniques are still functioning well. Using robotic assistance, surgeries are able to have their implants placed in better positions, and the longevity approaches that of total knees, while maintaining the improved kinematics from a partial knee.