It is a difficult time after an injury and is very frustrating trying to navigate your medical bills especially after a major trauma. While we are often able to file your bills with the insurance company in a timely manner, there is a great deal of variation in when our claims are processed. As a result, you may end up waiting longer than expected to receive a bill from us. Please be patient with the process. We will maintain close communication with your insurance company. If you have any issues, please do not hesitate to reach out to our billing department.
Healthcare Plans Accepted by Dr. Morton
Dr. Morton accepts most insurance plans that are available in Hawaii. Payments for medical plans can often be confusing. We have excellent billing staff that can answer all of your questions.
Call Ahead to Determine Your Insurance Plan Coverage
Please call ahead to confirm insurance coverage. If you do not have a PPO, you may require seeing your primary care physician first and obtain a referral. Some healthcare plans require you to obtain pre-authorization prior to your visit.
For patients without healthcare plans, we do have cash plans available as well as CareCredit. If you do not plan to pay with insurance, please call ahead to determine how much you will be responsible prior to your visit. We can help determine how much your visit will cost.
Patients are responsible for payment of their co-payments and fees that are not covered by insurance. We accept personal checks, Visa, and Mastercard.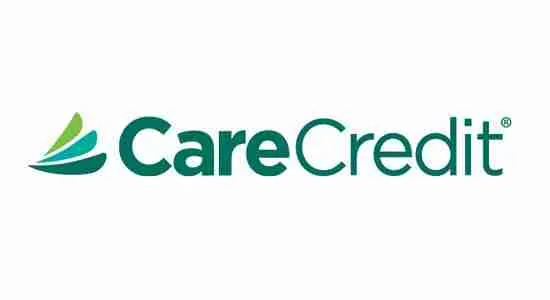 Hawaii Insurance Plans that Do Not Typically Require PCP referral or Prior Authorization
HMSA PPO
HMSA Medicare Advantage
Ohana Medicare
Medicare
HMAA
UHA
MDX
Hawaii Insurance Plans Require Prior Authorization from your PCP
Veteran's Affairs (VA)
Tricare Prime
Hawaii Insurance Plans Require PCP Referral
HMSA HMO
HMSA Quest
Alohacare
Ohana-Medicaid
UHC-Medicaid
HMA HMO
I didn't have Surgery, but I Received a Bill for Surgery! What's Going on?
Insurance billing can be very complicated. Sometimes when billing for treatment of an injury, a bill for non-operative care of a broken bone will flag the treatment as "surgery". This type of treatment falls under "fracture care". With fracture care, the bill covers the first 90 days of your treatment and covers many of the costs including your initial casting and subsequent visits in the first 90 days.
Similarly, sometimes an injection is billed as a surgery, even if it is administered in a clinic visit.
If you have any questions about your bill, don't hesitate to reach out to our billers – call (808)439-6201. Please also visit the surprise medical bills disclaimer.
Medicaid, Quest, United Healthcare-Community – No Problem.
We accept most insurances. For managed care plans and Medicaid, you need a referral from your PCP. Once you have this referral, we can schedule an appointment. If you are not set up with a PCP, we are happy to help send you in the right direction.
We do not accept Kaiser Permanente. Please review the private pay section.
Call ahead if you do not have insurance or do not plan to use an insurance plan at your visit. We will discuss the costs of your visit up-front. We will maintain transparency in our billing. Please do not hesitate to discuss costs. If you require surgical intervention – there is variation in costs between hospitals. We may be able to help you estimate the costs of any surgery or hospitalization that you may have with us. In complex surgical cases such as revision hips or knees, there may be significant variation in your private-pay costs.
Worker's Compensation (Workman's Comp), Third Party Liability, No-fault insurance, and Auto-Related Injuries
Dr. Morton accepts worker's compensation, third-party liability, no-fault insurance, and auto-related patients. Please make sure you have all of your documentation and prior-authorization set up prior to your appointment. We cannot get started until after your claim has been filed.
You will need the following information:
Nature of the injury
Injury date
Policy Number
Employer name
Worker's Compensation Company
Adjustor's Name
Phone for Adjustor
Fax for Worker's Compensation
Also, please bring any other insurance you have.
If you would like to be seen for separate problems at the same time as your visit – you will need to be booked for two appointment spots. This is because worker's compensation and third-party liability companies will only allow us to bill for the treatment of conditions that you have been pre-authorized. Please let the staff know when you set up the appointment before arriving at the office.
Independent Medical Examinations (IMEs)
A fee schedule is available for IMEs. Please contact the office at info@doctormorton.com to discuss our independent medical examination fee schedule.
Frequently Asked Questions
Does Dr. Morton accept my insurance?
Paul Norio Morton, MD
2021-02-28T20:39:21-10:00
Most likely. I accept most insurance plans including HMSA, HMAA, Medicare, Medicaid, MDX, UHA, and United. Call our office to confirm.