Talk with Your Partial Knee Replacement Expert Today!
Choose Dr. Morton as your Partial Knee Replacement Surgeon
Board-certified, Fellowship Trained Knee Surgeon
Experienced Orthopedic Surgeon
Nonoperative and operative treatments available
High success rate in treating partial knee replacement
Minimally invasive surgery
Well-versed with modern techniques such as partial knee replacements and robotic-assisted joint replacements.
Fellowship-trained and specialist in knee surgery
Takes care of revision knee replacements and complex operations
Trauma Surgeon at Level 1 Trauma Center – Queen's Medical Center
What is a Partial Knee Replacement?
Partial knee replacements (unicompartmental knee replacements) are a type of knee replacement that only replaces the arthritic part of the knee. Patients with a partial knee recover from their surgery faster and are more likely to have a knee that feels like a normal knee compared to a total knee replacement.
Partial knee replacements only replace the part of the knee that is arthritic. In a total knee replacement, there are two ligaments that are normally removed – the anterior cruciate ligament and the posterior cruciate ligaments. In addition, partial knee replacements allow you to keep the good cartilage that is in your knee. Unlike a traditional knee replacement, partial knees are considered resurfacing surgery.
What are the different types of partial knee replacements?
There are a few different types of partial knees. The inside of your knee is considered the "medial compartment". Meanwhile the outside of the knee is the "lateral compartment". The part underneath the knee cap is called the "patellofemoral compartment". Each of these compartments can be replaced independently with a lateral, medial or patellofemoral replacement. Sometimes two compartments can be replaced, a "bicompartmental replacement"
Is Partial Knee Replacement Surgery Right for you?
Partial knee replacements are a good option for you if you have severe knee pain that does not improve with conservative treatment. In addition, you should have arthritis isolated to only location. If you have arthritis in more than one compartment, having a partial knee replacement may lead to an early revision surgery.  You should consider surgery when you have problems in certain areas of your life secondary to your knee pain such as:
Problems with activities of daily living: household chores or grocery shopping
Performing activities you enjoy: long walks, golf, riding a bike, or gardening
Occupational activities: inability to perform functions of your jobs
Enjoyment of family: Pain associated with playing with your grandchildren or activities with your spouse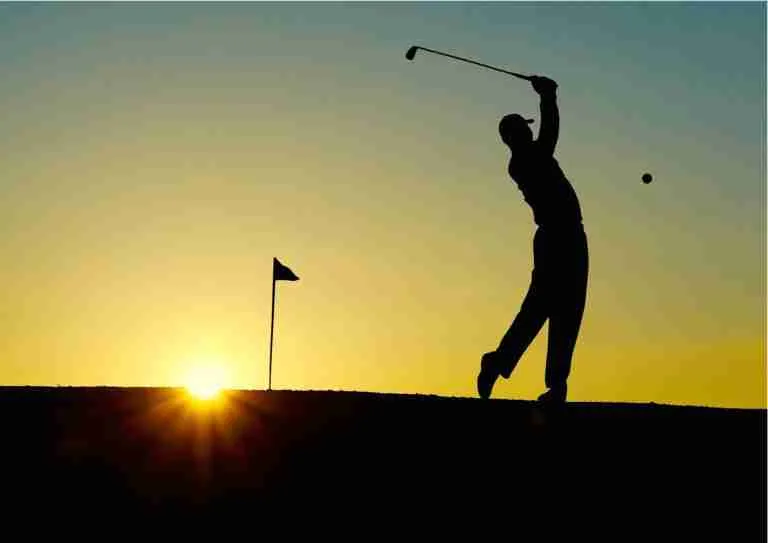 I have arthritis, but I was told I was not a candidate for a partial knee replacement
Patients who undergo a partial knee replacement have:
Smaller incision
Less pain
Less blood loss
Quicker recovery from the surgery
A partial knee replacement only resurfaces part of your knee. Some patients can have excess pressure placed on the un-resurfaced portion of their knee. This increase in pressure can lead to degenerative wear in the areas of the knee that was not replaced. This increase in wear leads to further arthritis of the joint. The best way to prevent this is by better placement of components using robotic-assistance. Talk with Dr. Morton to see if you are a candidate for a partial knee replacement. Dr. Morton can help explain why you might not be a good candidate for a partial knee replacement.
Reasons to avoid a Partial Knee Replacement:
Deformity
Inflammatory arthritis
Severe ligament damage
Recovery after Partial Knee Replacement
After your partial knee replacement, you will begin walking on the day of surgery after you recover from anesthesia. Many patients are able to go home after surgery. Your physical therapist will assist you in beginning to walk again. Often you will have pain while you are recovering and you will have to work on recovering your muscle strength. You may require a walker or a cane to get around for the first couple of months after surgery. During your surgery, we provide multiple modes of anesthesia to reduce your pain including nerve blocks, intra-operative injections, and a low-narcotic pain medication regimen.
Many patients are able to walk normally 2 – 3 weeks after surgery. Most patients are able to return to many of your activities by 6 weeks after surgery.  Over the course of a year, you will continuously gain benefits from your knee replacement. Sometimes it may take 2 years to get the full benefit of your new knee.
The goal of your partial knee replacement is to give you the best opportunity to have a normal feeling knee that will allow you to return to activities that you enjoy such as long walks, dancing, golfing, gardening, and biking. A partial knee replacement has been performed for many years with an excellent track record for improving quality of life, returning patients to their independence, and reducing pain.
Have Realistic Expectations
Unfortunately, a knee replacement may not solve all of your knee problems. More than 90% of patients who undergo a partial knee replacement have a dramatic improvement in their knee pain. This gives patients the ability to return to a normal lifestyle and perform everyday activities. Over time, the plastic component in your partial knee replacement can wear out. Increased weight, or high levels of impact activity may speed up this wear and cause problems with your knee. The American Association of Hip and Knee Surgeons advise patients to avoid high impact activities such as running, jogging, jumping, or other high-impact activities with a knee replacement.
Despite the technological and medical advancements that we have made, there are still risks with partial knee replacement surgery. Risks include:
Infection
Blood loss
Blood clots
Wear of non-arthritic compartment
Implant loosening
Knee stiffness
Nerve or blood vessel damage
Frequently Asked Questions about Partial Knee Replacement
(FAQ)
How long does a partial knee replacement last?
Paul Norio Morton, MD
2021-02-28T18:08:24-10:00
Partial knee replacements that are done for the right reasons can last a lifetime. Patients who are heavier, have a higher activity level, or have arthritis in other areas of their knee are at a higher risk for failure. At 10 years, 90% of partial knees done with historical techniques are still functioning well. Using robotic assistance, surgeries are able to have their implants placed in better positions, and the longevity approaches that of total knees, while maintaining the improved kinematics from a partial knee.