Talk with Your Knee Expert Today!
Choose Dr. Morton as your Knee Replacement Surgeon
Inserting a small camera into the knee through a hole the diameter of a pencil to diagnose and treat joint conditions sounds unbelievable. But a knee arthroscopy (knee scope) is a common, minimally-invasive knee procedure in orthopedic surgery.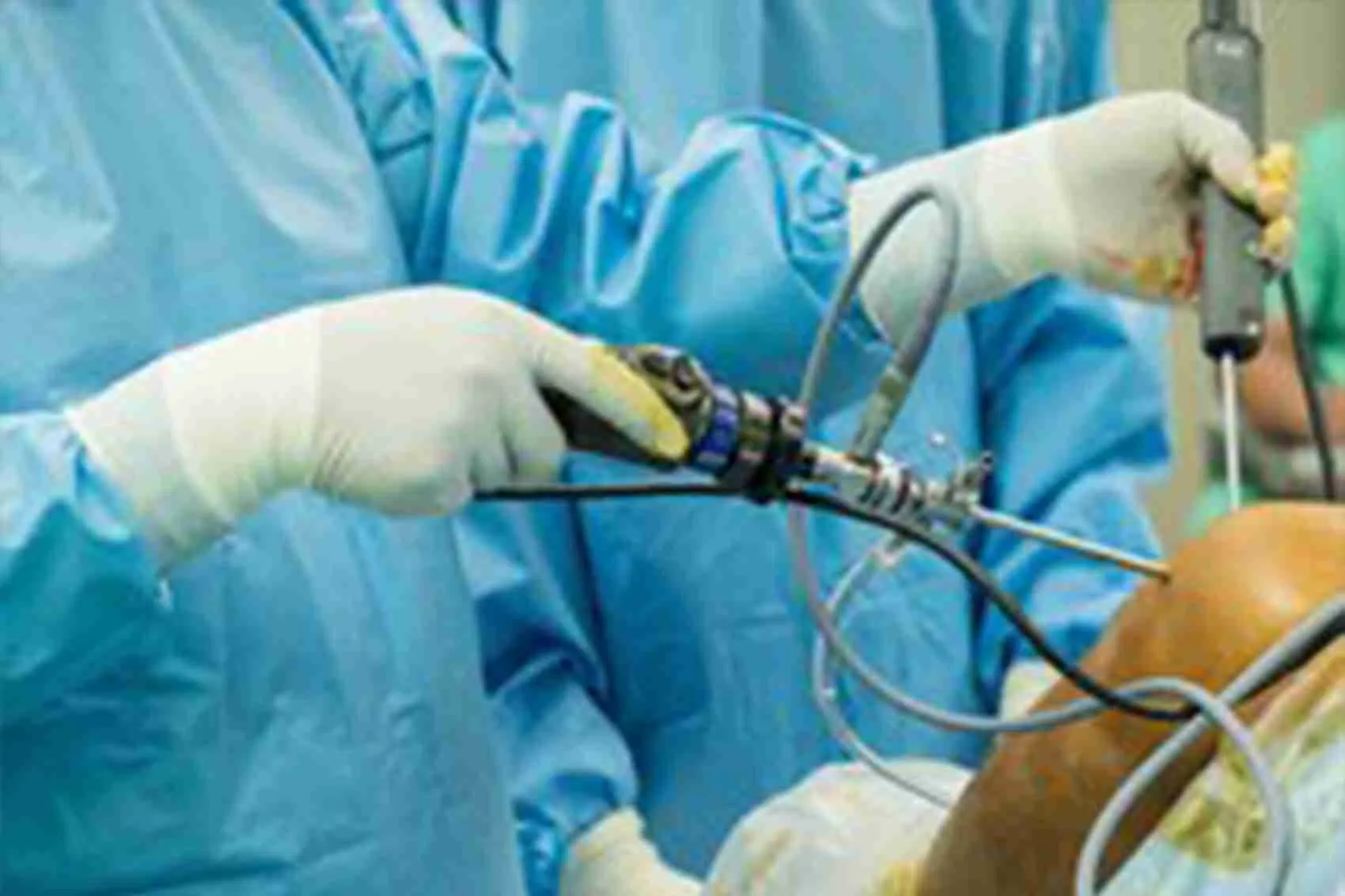 What is Knee Arthroscopy and how is it Performed?
Knee arthroscopy allows the surgeon to see inside the knee using minimally invasive methods. Arthro means "pertaining to the joints" from the Greek arthron. Scop is a Greek root meaning "I look (at, into, out, to), watch, view". Therefore, in knee arthroscopy, the surgeon uses a camera to look inside the joint.
The surgeon first makes a small incision through the skin and soft tissue. The incision is very small, often about 1cm or less. The camera is then inserted through this incision into the joint. The camera itself is a long, very thin, tube-like instrument with a lens on the end, so it fits easily through the opening.
If the surgeon plans to do more than look, he or she may make a second, equally small incision to insert an instrument. These instruments are often instruments of debridement, cutting, or shaping tools that allow surgeons to remove torn tissue. They may also use instruments of repair, such as suture, to repair the damaged tissue such as a meniscus.
Why would I Need an arthroscopy?
There are a variety of reasons a person may need arthroscopy. Some patients with stable or worsening pain and no identifiable cause have joint conditions that are difficult to diagnose on traditional imaging. For example, X-rays and CTs do not capture the very fine details of cartilage damage. In that case, the surgeon may use arthroscopy to simply look inside and make a diagnosis.
Often, surgeons use arthroscopy to repair a known injury and search for more injuries. Common removal procedures include removal of tissue, such as removal of a torn meniscus, removal of inflamed synovial tissue, removal of damaged articular cartilage, and the removal of loose bodies. There are also several repairs surgeons can make during arthroscopy. They can repair a torn meniscus, reconstruct ligaments, treat patellar tracking conditions, and treat infected joints. This is a minimally invasive surgery that avoids a large open incision.
How do I Prepare for Knee Arthroscopy?
After the consultation, the surgeon may decide to order further tests and evaluations. Often, the surgeon will ask the patient's primary care physician to assess their health and optimize any chronic or acute issues before surgery. For example, diabetic patients are especially at risk for infection. An orthopedic surgeon may want a diabetic patient's primary care physician to order tests to measure their control over their diabetes.
Arthroscopy of the knee is a minimally invasive outpatient procedure, meaning that you can go home the day of the surgery. The surgeon will go over specific directions for the surgery, such as when to stop eating and drinking, what medications to take or not take, etc.
What's Recovery After Knee Arthroscopy Like?
The initial recovery, meaning the recovery right after the surgery, can take 1-2 hours. After 1-2 hours, patients can have a loved one drive them home. Pain control is typically straightforward. Local anesthetic often lasts a few hours or even overnight, depending on the anesthetic used. Non-steroidal anti-inflammatory drugs, NSAIDs, are useful for short-term pain relief. Some surgeons prescribe a very short course of opioids for this procedure, but many do not due to national concerns for opioid addiction. Elevation and ice help reduce swelling for the first few days after the surgery.
Patients are typically restricted from activity for the first few weeks after surgery. Most patients use crutches until the surgeon clears them to bear weight. Patients are typically able to drive 1-3 weeks after the procedure, but this figure depends on the patient and the surgeon. Complete recovery from a simple knee scope can take 6-8 weeks. If a ligament reconstruction is done, you will need a longer recovery.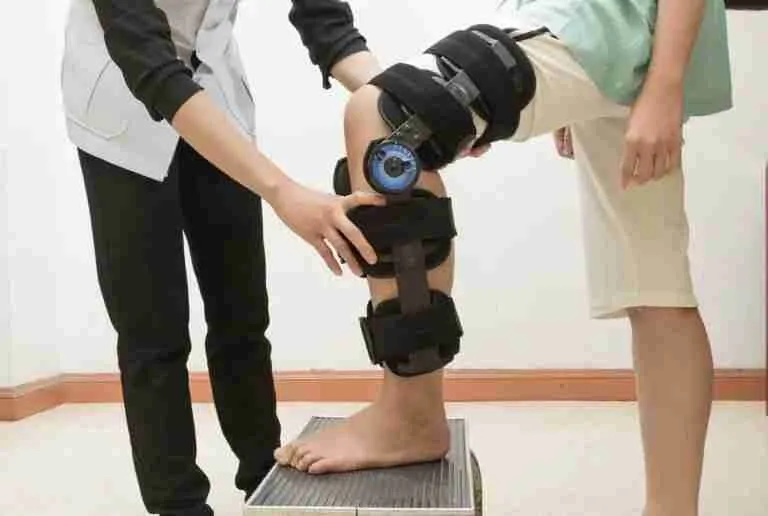 What orthopedic conditions can you treat with arthroscopy?
Smaller injuries to the knee can be treated with knee arthroscopic surgery. Damage occurs to the knee with sports injuries, arthritis, trauma, or wear and tear. Dr. Morton may be able to treat:
Torn Ligaments
Muscle injuries
Inflammation
Synovitis
When damage to your knee is too severe for arthroscopy, you may be a candidate for total or partial knee replacement.
What are the Risks Associated with Knee Arthroscopy?
The risks of arthroscopy are the risks associated with any surgery. The most common complications are infection, blood clots, stiffness, and bleeding into the joint. Fortunately, the rates of complications for knee arthroscopy are very low. The preparation before the surgery, such as controlling chronic conditions, helps maintain these low rates.
Knee arthroscopy is a procedure that allows the surgeon to use a thin camera to see inside the knee. A useful procedure, arthroscopy also allows the surgeon to make repairs and changes inside the joint using minimally invasive methods. While arthroscopy is a straightforward surgery, it is also associated with risks. Arthroscopy may not be right for everyone and every condition. Ask Dr. Morton about your options today.
Frequently Asked Questions about Knee Arthroscopy (FAQ)
If I have many health problems, am I still able to get an arthroscopy?
Paul Norio Morton, MD
2021-02-28T08:21:29-10:00
Whether a patient can undergo surgery depends on the individual, their health history, and the experience and comfort of the patient. Your surgeon will talk to you about your individual risks and benefits to help you come to the best decision for you and your health.
If the surgery is minimally invasive, why are there still risks associated with it?
Paul Norio Morton, MD
2021-02-28T08:20:39-10:00
All surgery involves breaking through the skin and accessing a part of the body that is normally separate from the outside world. Any time that happens, there is the risk of infection. Additionally, blood clots occur in patients with risk factors and who do not move for some time. Although this surgery is relatively short, it still presents a risk for blood clots. Lastly, any time skin is passed through, there is a risk for vessel injury. This may cause bleeding into the joint.
Will an arthroscopy leave a big scar?
Paul Norio Morton, MD
2021-02-28T08:21:05-10:00
Because the incisions are so small, arthroscopy typically does cause noticeable scars. After clearance by your surgeon, keep this area covered and away from the sun. Some physicians recommend wearing sunscreen on the joint 6 months to 1 year after the surgery. People with darker complexions are especially prone to hyperpigmentation and scarring.