What to Expect Your First Year After a Total Knee Replacement
Talk with Your Knee Replacement Surgeon Today!
Choose Dr. Morton as your Knee Replacement Surgeon Today!
Board-certified, Fellowship Trained Knee Surgeon
Experienced Orthopedic Surgeon
Nonoperative and operative treatments available
High success rate in treating knee replacement
Minimally invasive surgery
Well-versed with modern techniques such as same-day knee replacements and robotic-assisted joint replacements.
Fellowship-trained and specialist in knee surgery
Takes care of revision knee replacements and complex operations
Trauma Surgeon at Level 1 Trauma Center – Queen's Medical Center
Knee replacements used to be very invasive, requiring several days in the hospital. But with advancements in surgery, total knee replacements are now minimally invasive and completed with robotic-assisted technology. This means you get to go home the same or next day and experience a more rapid recovery.
It is essential to recognize that there is still a lot of healing throughout the first year after your knee replacement. From your incision healing, regaining your mobility and strength, walking without a walker, and then getting back to doing what you love, it is a long but exciting journey.
To help guide you through this recovery process, let's look at what happens throughout the first year, breaking it down by important milestones. But first, here are a few key things to remember:
You must stay ahead of the pain by taking pain medication as prescribed and icing frequently.
Physical Therapy will be painful, but it is necessary to help you regain your function.
And most importantly, keep in mind that you will eventually reach your goals; it may be painful and a lot of work, but the outcome is more than worth it.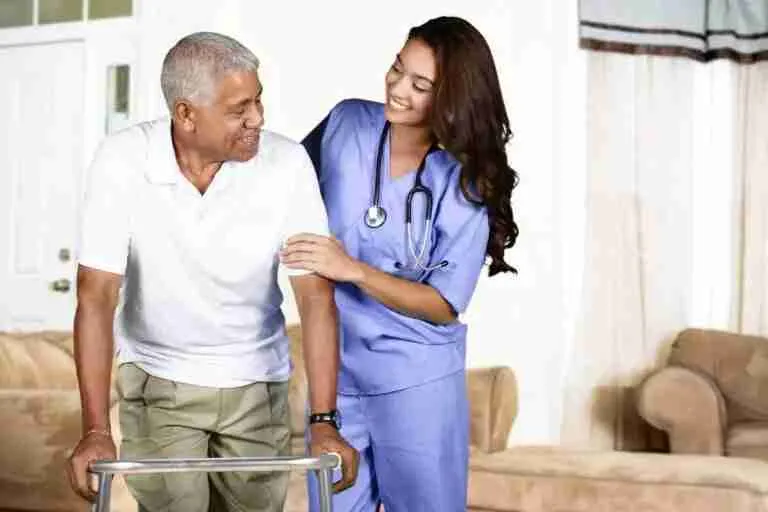 What to Expect During your First Day after Knee Replacement Surgery
When you wake up after surgery, you most likely won't be experiencing pain as local anesthetics may still be in effect. You will follow a multi-modal modern pain protocol right away to help manage your pain throughout your recovery. This includes having IV or oral analgesics while you are still in the hospital and then continuing with oral medications throughout the beginning stages of your rehabilitation.
These medications may include opioids, acetaminophen, and anti-inflammatories. Other natural pain-relieving modalities include cryotherapy, elevation, and compression. Aspirin is also a critical medication that will begin during your first day after surgery. This should be taken daily for the first month to help decrease any risk of developing a blood clot.
You won't see your incision yet because of the bandages. Still, your incision will be fully closed with a sterile dressing and bandage. You will also be wearing sequential compression devices (SCD)s on both legs to help control the swelling and prevent blood clots.
After surgery, you will be able to transfer to a sitting position. Then you may begin walking with a walker. If everything goes well in terms of pain, you will be allowed to go home on the day of surgery. Under some circumstances, you may have to stay the night. If that is the case, you will have Physical Therapy that day in your room where they will help you transfer, walk, and learn the best positions to place your knee into while you rest.
Whether you get to go home the day of surgery, or the day after, you will want someone to drive you back home and most likely stay with you for the first two weeks. Getting into the car as a passenger can be challenging, as you may have to bend your knee further than you have in a while. Have your driver come in the most spacious car available, scoot the seat back, and carefully transfer into the vehicle.
What to Expect During your First Week after Knee Replacement Surgery
Throughout the first few days back home, you will notice more pain. And you will also start to see swelling and bruising. It is important to stay consistent with your pain medication, cryotherapy, SCDs, and elevation to manage these symptoms. This is emphasized, not just for your comfort but for your ability to go through Physical Therapy successfully.
During the first or second day at home, you will begin Physical Therapy, either at home or in a clinic.
Either way, during this time, it is imperative to gain full function of your quadriceps muscle, the ability to straighten your knee completely, and the ability to bend your knee. This will allow you to regain your independence and return to the things that you love to do.
The bandages will stay on for at least a week. At this point, you will have your first check-up with your surgeon to ensure healing is going well.
There are a few key things to remember during this first week:
You will continue to walk with a walker.
Avoid any twisting forces to your knee.
You may want to sleep with a pillow or wedge to help elevate your leg. Avoid sleeping with the pillow under your knee.
During this time, you do not want to keep your bandage wet, so carefully bathe.
Stay ahead of the pain. Take your pain medication as prescribed. This will allow you to perform your Physical Therapy with less pain and more mobility.
What to Expect During your First Month after Knee Replacement Surgery
Pain management is still a priority. For the first four weeks, the SCDs will be discontinued, and you will wean off of the assistive device as you are ready. You will wean off of narcotics but continue taking acetaminophen, anti-inflammatories, and Aspirin as prescribed.
This is a time when you get to become more functional, comfortable, and independent, but it is not time to go all out just yet. You may be itching to get back to things you love, but you still have many things to work on, such as mobility, strength, balance, and endurance. And, living in Hawaii, you probably love the water, but you still cannot get your incision wet, not until week 6.
This is the time when you will see very noticeable improvements, and you should be able to bend your knee to 90 degrees or more. Walking will feel stronger, but you will have to make sure you don't get into the habit of favoring the surgical leg. You will feel more strength and stability, but not equal to how your other feels. Plus, you may be able to begin driving yourself again by the end of the month.
The swelling and bruising will still be present but should start to decrease as the weeks go on. You will find areas of your leg to be more sensitive than others and some areas of numbness. Over the first year after surgery, you may feel different sensations like this. It is a normal part of the healing process.
There are a few key things to remember during this month:
Take your Physical Therapy seriously.
Physical Therapy will most likely hurt, but it is imperative to follow through so that you can gain your range of motion and strength
Continue to be consistent with your prescribed medications
Don't go into the water yet.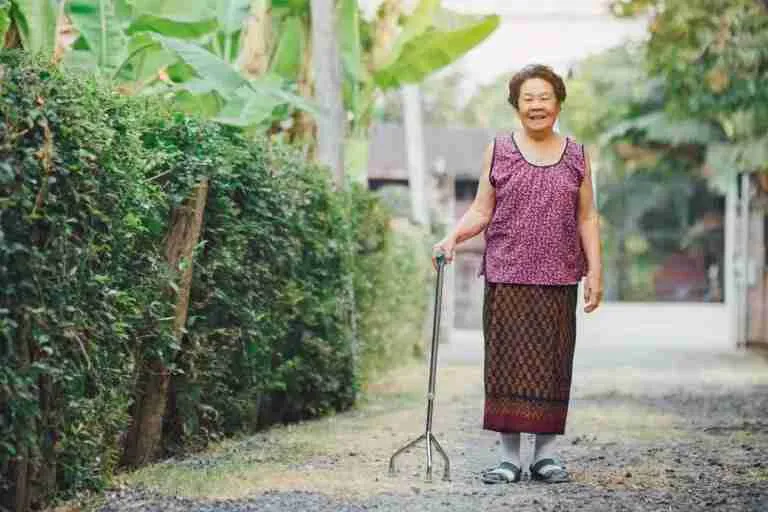 First 3 Months after Knee Replacement Surgery
Pain and swelling are now minimal, and the bruising has fully resolved. Your incision has fully healed. In fact, the knee that was replaced is beginning to look a lot like your other knee.
And at week six, you are now you are ready to get back into the water! Another significant milestone of this phase is the ability to bend your knee almost as far as your other knee.
Squats, lunges, and other challenging lower body movements can be incorporated into your Physical Therapy. Resistance and other external weights can be applied to increase the amount of work and strength your legs are going through.
There is no evidence stating that you cannot return to what you love after having a knee replacement, whether that be walking on the beach, surfing, playing tennis, or hiking with your family. But now is the time to put in the work so that your whole body, not just your knee is ready to return.
The progressions you make after a few months after surgery start to slow down. But don't lose sight of your goals.
First 6 Months after Knee Replacement Surgery
Physical Therapy appointments have decreased to only once a week. Since your strength and mobility have greatly improved, there are many more exercises that you can do on your own at home. However, it is best to continue to have your therapist guide you through treatment to ensure full functionality.
You may find yourself walking longer, going on small hikes, and returning to other lighter activities such as nine rounds of golf. This is a fun and exciting time but make sure to still work on your areas of weakness.
Recovery During the Final 6 Months of the First Year after Knee Replacement Surgery
During the final six months of your first year post-operatively, you can still expect soreness and stiffness. Make sure to remember the exercises your Physical Therapist taught you so that you can continue to work on this as needed.
You can still expect to see improvements as you return to more and more functional activities. At the end of the first year, you should feel strong, stable, and happy with your decision to have your knee replaced and to have your life back!
Frequently Asked Questions about Knee Replacements
When can I travel out-of-state after surgery?
Paul Norio Morton, MD
2021-08-01T08:30:29-10:00
Long-distance travel should usually be avoided until at least after your initial post-operative visit with your surgeon. The concern with long-distance travel is the possibility of the development of a blood clot, or missing a postoperative complication.
Once you are on a long trip, Dr. Morton recommends that you get up to stretch or walk at least once per hour during a long trip.  Taking 81mg of aspirin daily is a useful adjunct. Dr. Morton recommends starting aspirin 2 days before your trip, and 2 days after your trip to avoid blood clots. You may want to talk with your primary care physician if you have a history of stomach ulcers, allergies, blood clots, or bleeding disorders. Usually, patients will desire an aisle seat or a lay-flat seat for long distances during their initial recovery.