Talk with Your Hip Expert Today!
Anterior Approach Improves Hip Replacement Surgery
Soft-tissue sparing
Minimally invasive – smaller incisions
Muscle sparing approach
Quicker Recovery
Less painful recovery
Lower risk of hip dislocation compared to the posterior approach
Dr. Morton is an expert hip surgeon who is fellowship-trained in hip replacement surgery. Talk with him today about your hip problems!
Total Hip Replacement History
In 2007, the Lancet Journal declared the total hip replacement to be the "Operation of the Century". Over 300,000 total hip replacement operations performed in the USA every year. A hip replacement uses a highly engineered combination of metal, plastic, and ceramic to create an artificial joint. Undergoing a hip replacement relieves pain and improves mobility so that you can resume your normal activities and get back to your life. The anterior total hip arthroplasty was initially performed in 1947 on patients who were severely disabled by arthritis. The anterior hip approach has recently become popularized as it is a muscle-sparing approach and has several benefits.
Hip replacements involve the removal of the arthritic part of the hip. This means that the hip socket on the pelvis is resurfaced with metal, and the arthritic femoral head is removed and replaced with a ball and stem that is placed into the femur (thigh bone). There are many different approaches to the hip. The most common ways to approach the hip socket are through the posterior and anterior hip approaches
Posterior Total Hip Replacement
The traditional posterior surgical approach to total hip replacement goes through the back of the hip. This approach uses a single, long incision to get access to the hip joint. This incision cuts through the gluteus Maximus muscle. The posterior hip replacement also requires the release of a small muscle group called the "short external rotators". These muscles are important to the stability of your hip.
How is the Anterior Hip Different?
The anterior total hip arthroplasty works through an incision through the front of your thigh.  This incision is performed through a muscle-sparing approach. The approach does not cut any muscle, moving apart the muscle to get access to the hip joint. The "short external rotator muscles" are not released, meaning that the hip is more stable.  The anterior approach may not be suitable for all patients. Your orthopaedic surgeon will discuss different surgical approaches with you.
When should You Consider having a Hip Replacement?
A hip replacement is a good option for patients who have severe pain in their hip secondary to arthritis. Most patients with arthritis experience pain in their groin region. Sometimes this pain can be felt on the outside of their hip. Often times patients experience this pain as "knee pain". It can often be difficult to tell when patients have pain that comes from their knee or their hip. Dr. Morton uses a combination of x-rays, physical exam, and diagnostic injections to help you determine what is contributing to your pain.
You should consider having a hip replacement when your hip causes enough pain that prevents you from enjoying your life and you have failed nonoperative treatment.
Are you a candidate for an Anterior Hip Replacement?
In general, most patients may undergo hip replacement from both approaches. The anterior total hip surgery is less suitable for patients who are overweight or have already undergone other hip surgeries in the past. Patients who have a significant deformity of the hip joint or with health problems that may slow wound healing may also be at high risk for poorer outcomes with the anterior total hip replacement. Call Dr. Morton to set up an appointment if you would like to see if you are a candidate for the anterior hip replacement.
How do you get leg length measurement right during surgery?
Traditionally, many patients after the posterior total hip replacement complained of leg length inequality and pain to the outside of their hip.  Dr. Morton uses specialized tools such as x-ray during surgery to check leg-lengths intra-operatively.  Sometimes getting your leg lengths perfect can be harder to achieve during revision and deformity surgery.
During surgery, Dr. Morton also considers the offset of your hip. Offset is the measurement of how far your femur bone is from your pelvis bone.  The further away it is, the higher the offset.  A high offset can sometimes put increased pressure on the hip and cause pain. A low offset can cause an unstable hip.  Dr. Morton uses specialized tools to help figure out the appropriate offset of your hip. Talk with Dr. Morton about leg lengths and offset to understand how he will personalize placing your hip implant.
Have Realistic Expectations
When deciding to have a hip replacement, you need to understand the limitations of your joint replacement surgery. Over 90% of people who have a total hip replacement have an incredible reduction in their hip pain and a dramatic improvement in returning to a better function. For most patients with normal use and activity, the hip replacement rarely wears out the plastic spacer. Dr. Morton likes to follow-up his patients on an annual basis with an x-ray to ensure that your hip replacement is continuing to function at the best of its ability. Increased activity or weight may speed up the wear and tear on your plastic components and may cause the hip replacement to loosen or become painful. After your recovery, you will feel like you can do many physical activities. The American Academy of Orthopaedic Surgeons advises our patients to avoid running, jogging, jumping or other high-impact activities with a hip replacement.
Consider the Risks Before Surgery
Total hip replacement surgery has a high success rate and is one of the most reliable surgeries in orthopedics. However, it is still a major surgery. As with any surgery, there are possible risks including but not limited to:
Blood clots such as a Deep Vein Thrombosis or Pulmonary Embolism
Blood loss that may require blood transfusion
Infection – one of the more severe complications that may require multiple operations
Implant loosening – Sometimes requires a revision replacement
Fracture – The implant changes the distribution of stress across the bone, which can predispose to broken bones
Dislocation – When the "ball pops out of the socket"
Leg-length inequality – Reduced utilizing special equipment during an anterior hip
Heterotopic ossification – A rare complication where the hip becomes increasingly stiff
Nerve or blood vessel damage – Extremely rare complications that can result in loss of function or loss of limb.
Dr. Morton will take great care to minimize the risk of complications.  Dr. Morton is happy to discuss any questions or concerns.
Talk with Dr. Morton About Hip Replacement
Dr. Morton is one of the few orthopedic surgeons in Honolulu, Hawaii who is fellowship-trained in hip and knee reconstruction. He regularly takes care of complicated hip replacements, performs anterior total hip replacements, and revision total hip replacements. He performs surgery at Queen's Medical Center which has received Advanced Certification for total hip and total knee replacement from the Joint Commission and is the only hospital in the state of Hawaii that is rated as "High Performing" in both Hip and Knee replacements by US News.  If you are suffering from hip pain, schedule an evaluation today!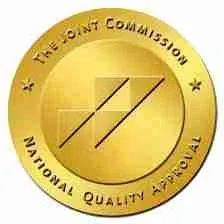 Frequently Asked Questions about Hip Replacements (FAQ)
How long will I stay in the hospital?
Paul Norio Morton, MD
2021-02-28T20:43:59-10:00
Traditionally, many patients stayed in the hospital 2 to 3 days after their knee replacement and then underwent rehabilitation at a skilled nursing facility. Our surgical techniques have improved significantly and our pain control regimen after surgery allows patients to return home safely earlier. Many patients are able to stay in the hospital overnight to recover and go home the next day. Very healthy patients may consider going home on the same day. Patients may require additional recovery may require extra days depending on their medical condition.